Who We Are
Aloha! E Komo Mai and Welcome to Hawaiian  Aura! Our brand is about connection. It's about the power of Aloha. Aloha is many things; a greeting, a fond farewell, a moral code. It's a call to action. It's about community and family. It's LOVE. A humble, yet powerful  connection to nature and the universal energy that surrounds us.  Living Aloha is the mindful coordination of the mind, body and spirit. An unconditional and loving expression of kindness, acceptance and positivity. To Live Aloha, is to Malama Pono, to 'take care' of eachother. We are Hawaiian Aura, we are Aloha. So come inside, take a look around and stay for a while. Inhale, Exhale, and Live Aloha on & off the Mat, enjoy!
Namaste sweet ones & Malama Pono always~The Hawaiian Aura Ohana
"Live Aloha On & Off the Mat"  
Hawaiian Aura Yoga
Hawaiian Aura Yoga is a diverse, body-positive, mindful and all inclusive community. Come practice with us and learn to live Aloha while connecting with others thru unique yoga flows, meditation, and more. Learn and experience the original 'Mana Ha' or 'movement thru breathe' a Hawaiian hula technique created by and for the Hawaiian Aura community. Respect, Humanity, Kindness & Love live within us all. Raise your vibrations and connect with other like minded people.  There is power in the kindness of community and in living Aloha always.
Namaste sweet ones & MalamaPono always~
"Live Aloha On & Off the Mat"
*Online Classes & Events coming soon*
Aura Yoga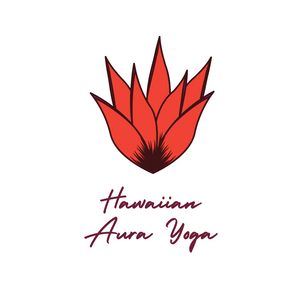 Honey Girl & Bee
Aloha! Meet the yogatastic dual ~ Honey Girl & Bee! Yoga, Meditation and Kindness are their Super Powers. They are brave, curious, and always kind. Join along as Honey Girl & Bee explore this wondrous world together while making new friends along the way. They'll share their knowledge of yoga, meditation, and 'Mana Ha'; Hawaiian hula movement thru breath, all while encouraging others to make space in their hearts and learn to "Live Aloha On & Off the Mat".
Namaste sweet ones & Malama Pono always~
explore more here
Our store
*Accessible Online Only*